Preface
As part of a six-day road trip across Tasmania, I hiked through the Walls of Jerusalem National Park and explored what it had to offer over two nights. The Walls of Jerusalem is a remote and mountainous alpine landscape within the Central Plateau region of the Tasmanian Wilderness World Heritage Area and can only be explored on foot due to no road access to its boundary.
Most walkers take 3-4 days to explore the Walls of Jerusalem, undertaking the 23km circuit track that goes through Wild Dog Campground, to Lake Adelaide Campground. I opted for a linear track, staying at Wild Dogs Campground for two nights. In hindsight, I could have done this walk as an overnighter or stretched it to three nights staying at Lake Adelaide, but my schedule with needing to be in other places in Tasmania did not allow for much modification in my plans. Nevertheless, it was a beautiful few days in an alpine setting.
03/2/22 | Day 1: Steep and spectacular climb to the plataeu
Wild Dogs Campground
6.1km
2.5 to 3 hours
After almost 4 hours of driving from Hobart, I reached the trailhead deep within the mersey forest. Following the C171 road down from Mole Creek, the road went through the national park and offered incredible views of the dense forest and hydroelectric Rowallan Dam. There were multiple bridge crossings that showcased the complexity and size of the man-made dam and also the park itself.
The first three kilometers were the toughest section of trail I had ever experienced. With a full pack and two liters of water, it took 1.5 hours to traverse the steep, 1200m climb to Trappers hut, which provided a unique insight into how the tough bush men of the past operated and hunted animals. The hut itself is not made for camping, with the only exception as an emergency shelter. The trail was well maintained, but the steep and crumbly rocks that littered the trail required careful navigation and the use of a trekking pole was greatly appreciated. After reaching Trappers Hut, it was only 300 or so meters from there until the track began to open up into a vast expanse of plains scattered with small pools. There was plenty of evidence of wildlife, with echidnas, wombats and wallabies spotted on route to Wild Dogs campground.
It is difficult for me to describe the scenery and landscape, as it is something completely foreign and almost alien. A kaleidoscope pallet of colours; dolerite peaks, ancient pencil pines and ground-hugging alpine plants and large rocks were everywhere. It felt like I was submersed in the savanna plains with great mountains surrounding everything I knew – it was a completely new and beautiful experience.
Eventually the trail descended onto remarkably flatter ground and boarded planks lined the trail until Wild Dogs Campground, which is nestled in below King Davids Peak (1500m). The campground had 10 tent platforms, but depending on platform location, could be subject to serious wind coming from the Northeast, as it is exposed to the elements. Running water and toilets were greatly appreciated after a long day of driving and hiking. But I had made it! And I was excited as the biggest hurdle of the day to be completed. After a dreadful and disappointing dehydrated meal, I tucked in for the night, I felt exhausted but accomplished and excited for the remainder of the trip.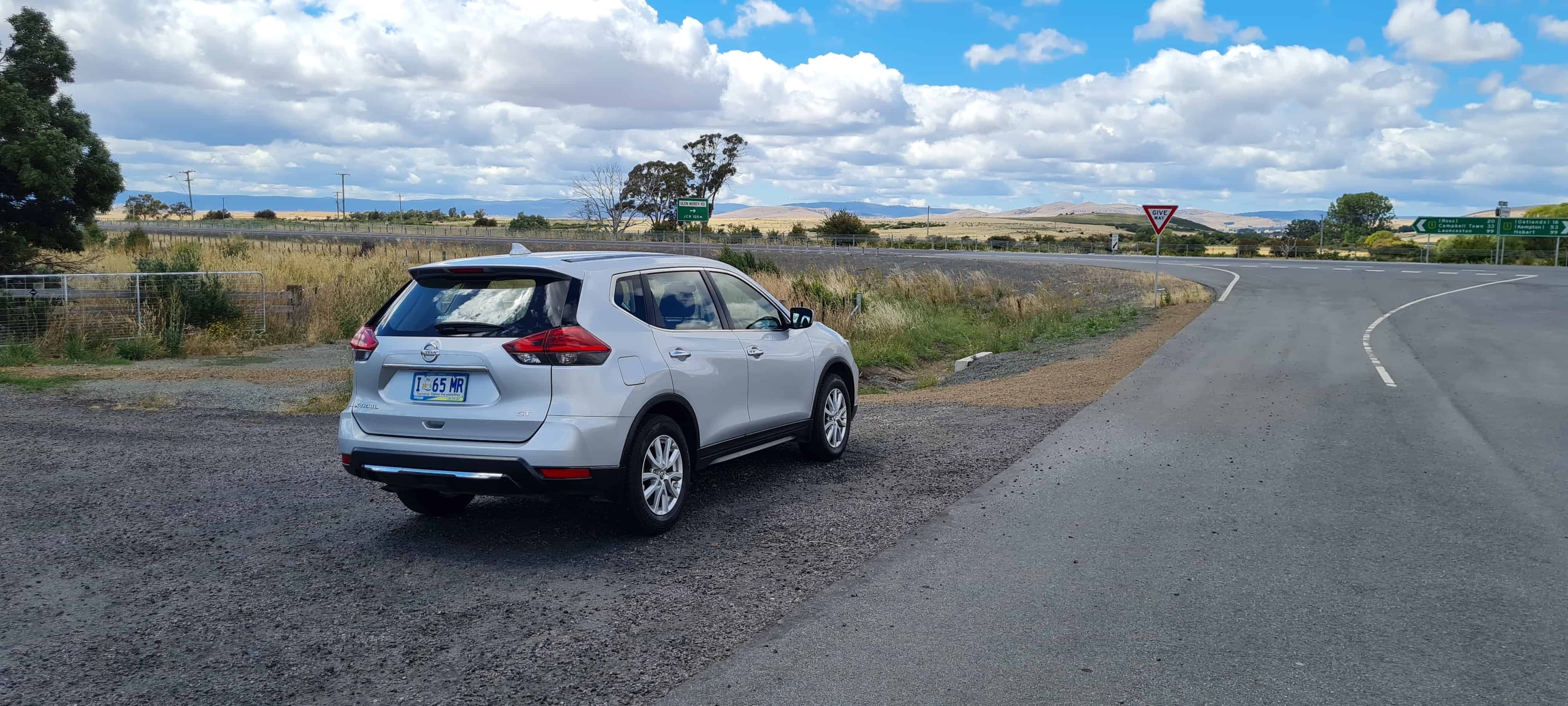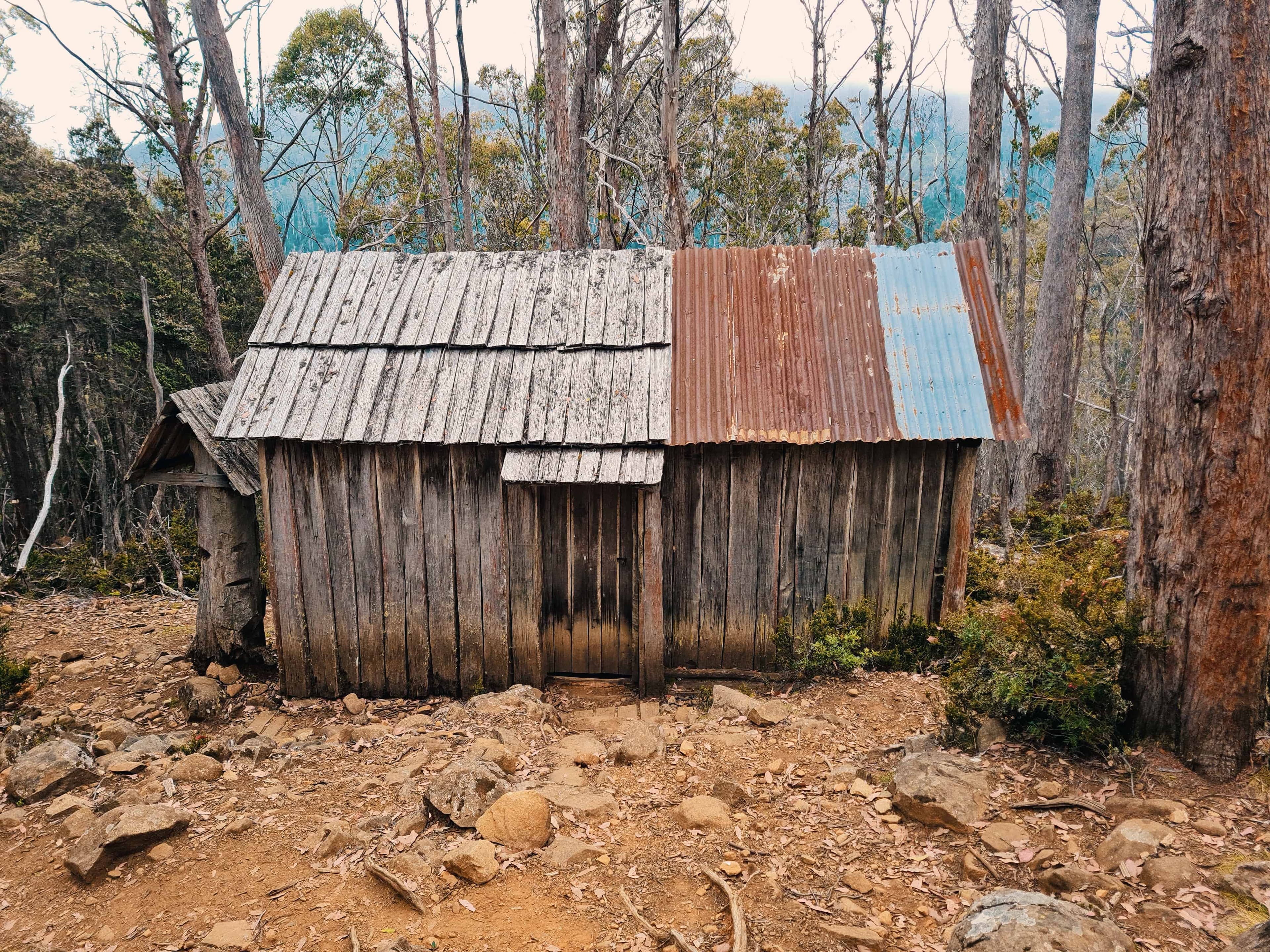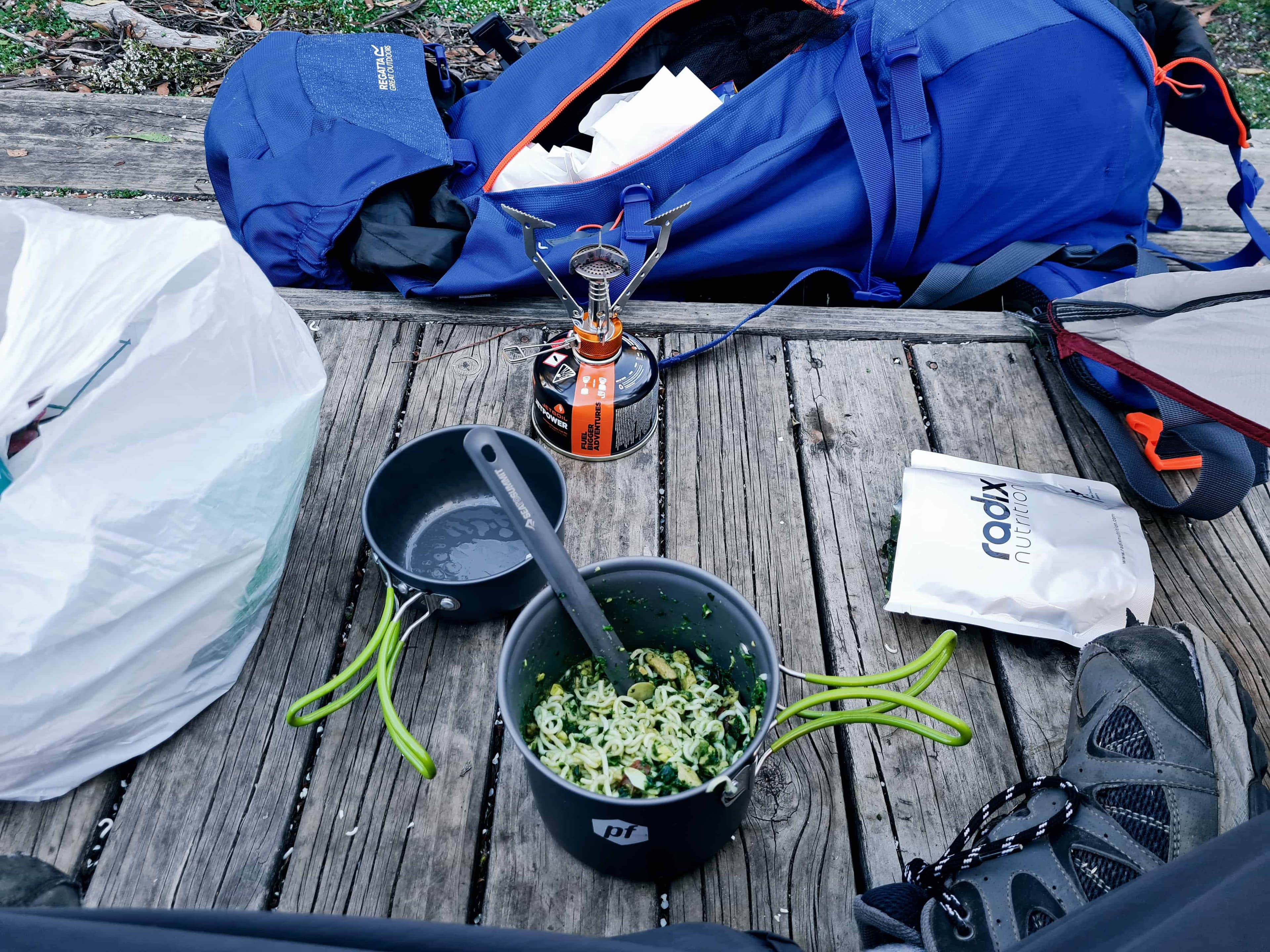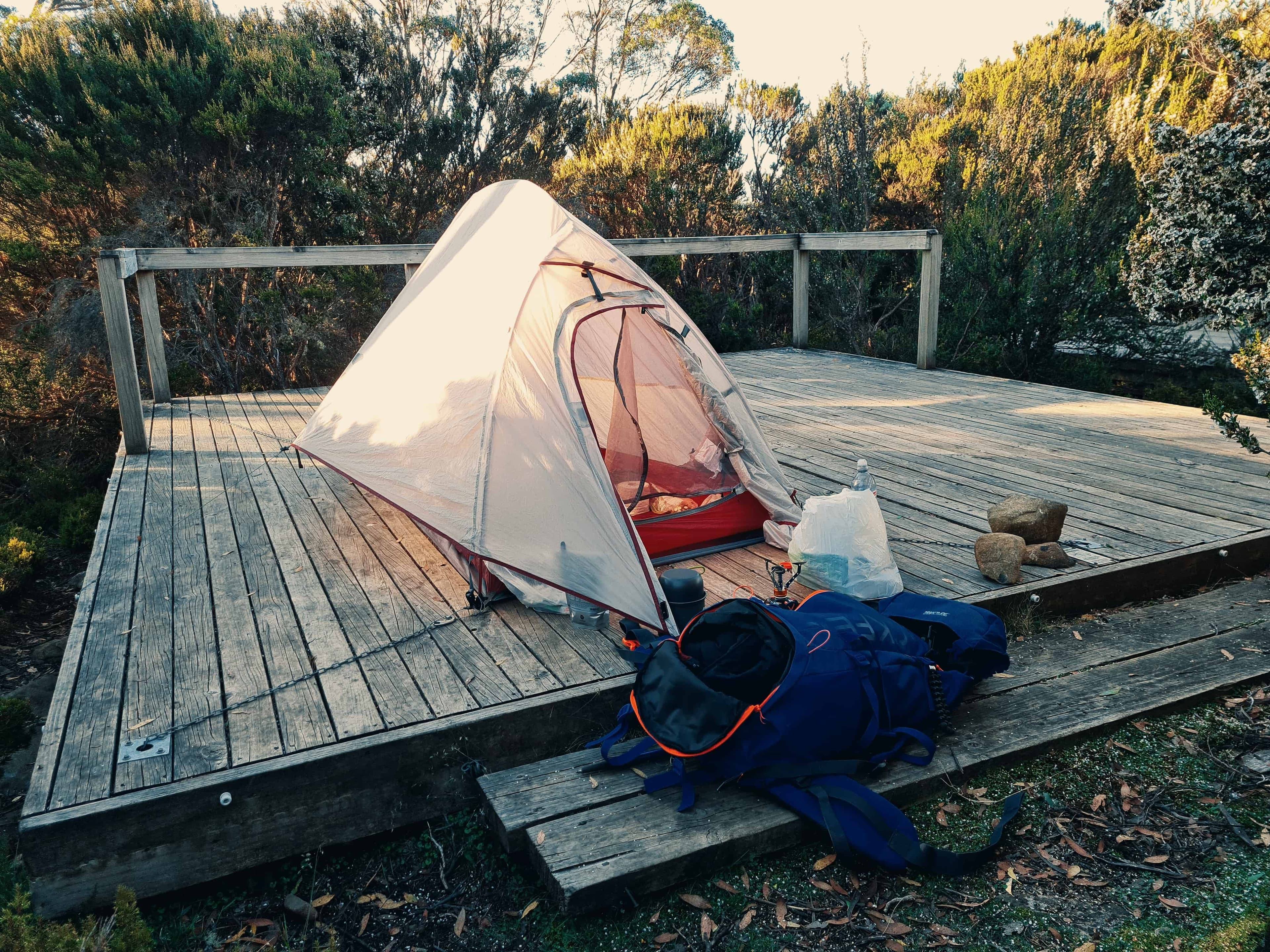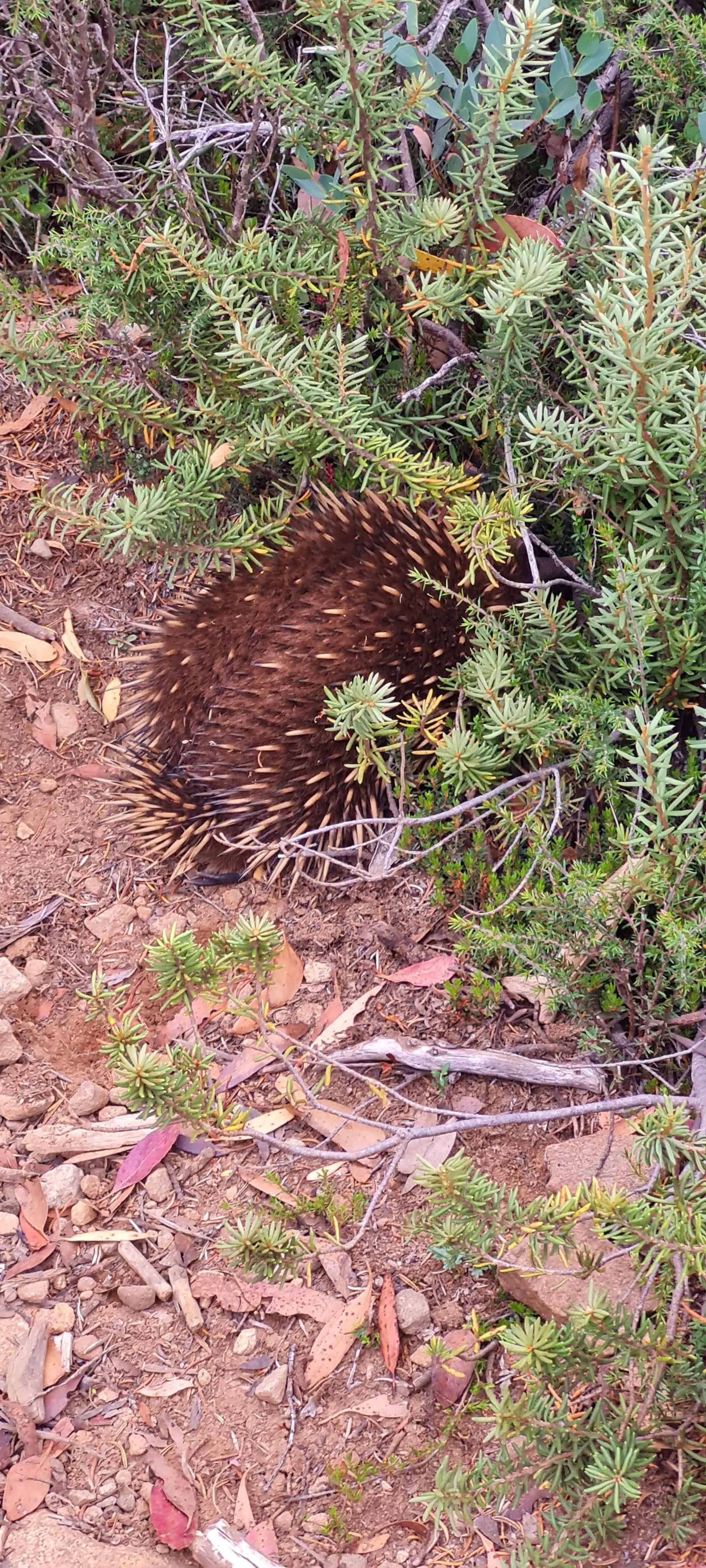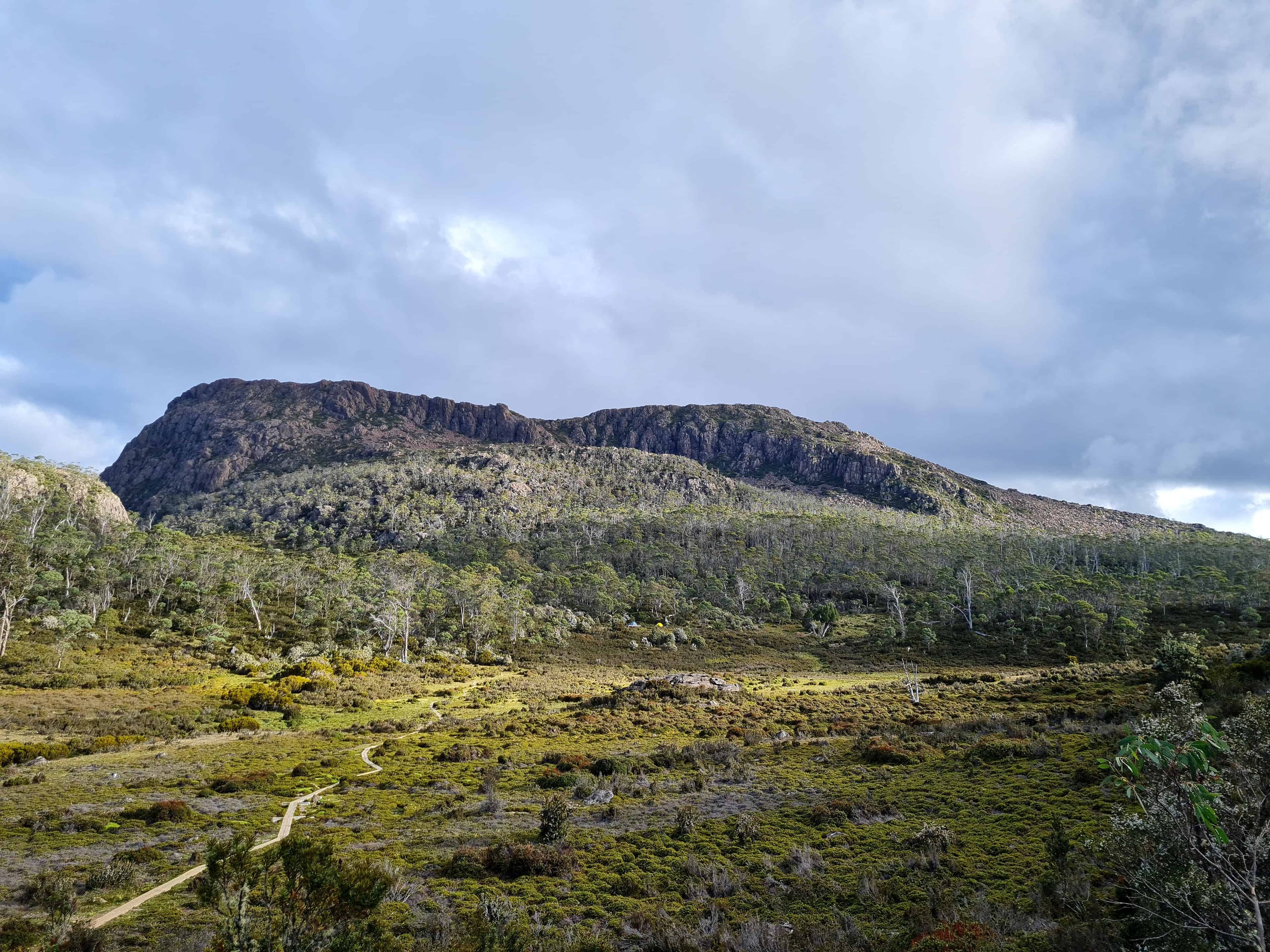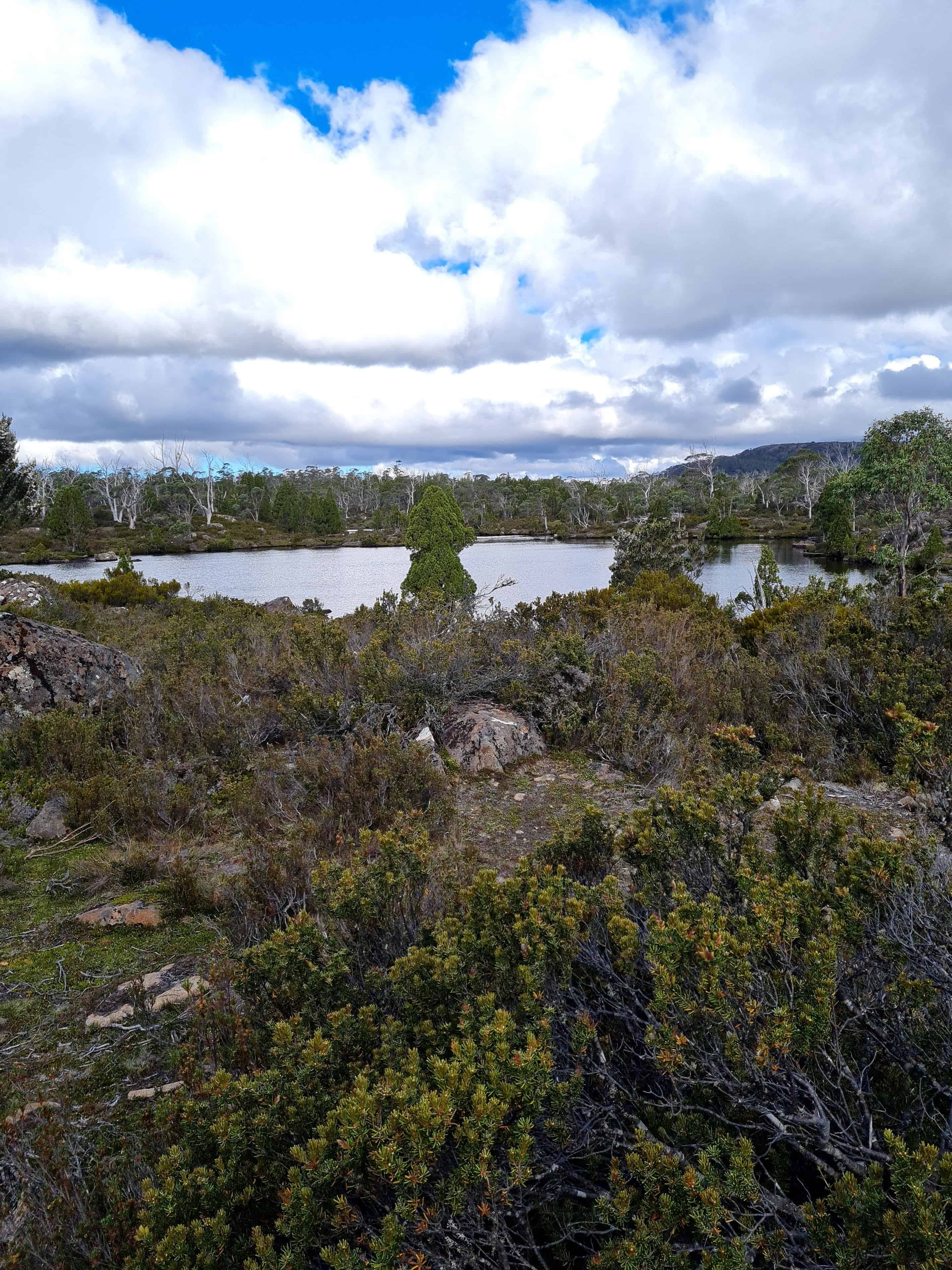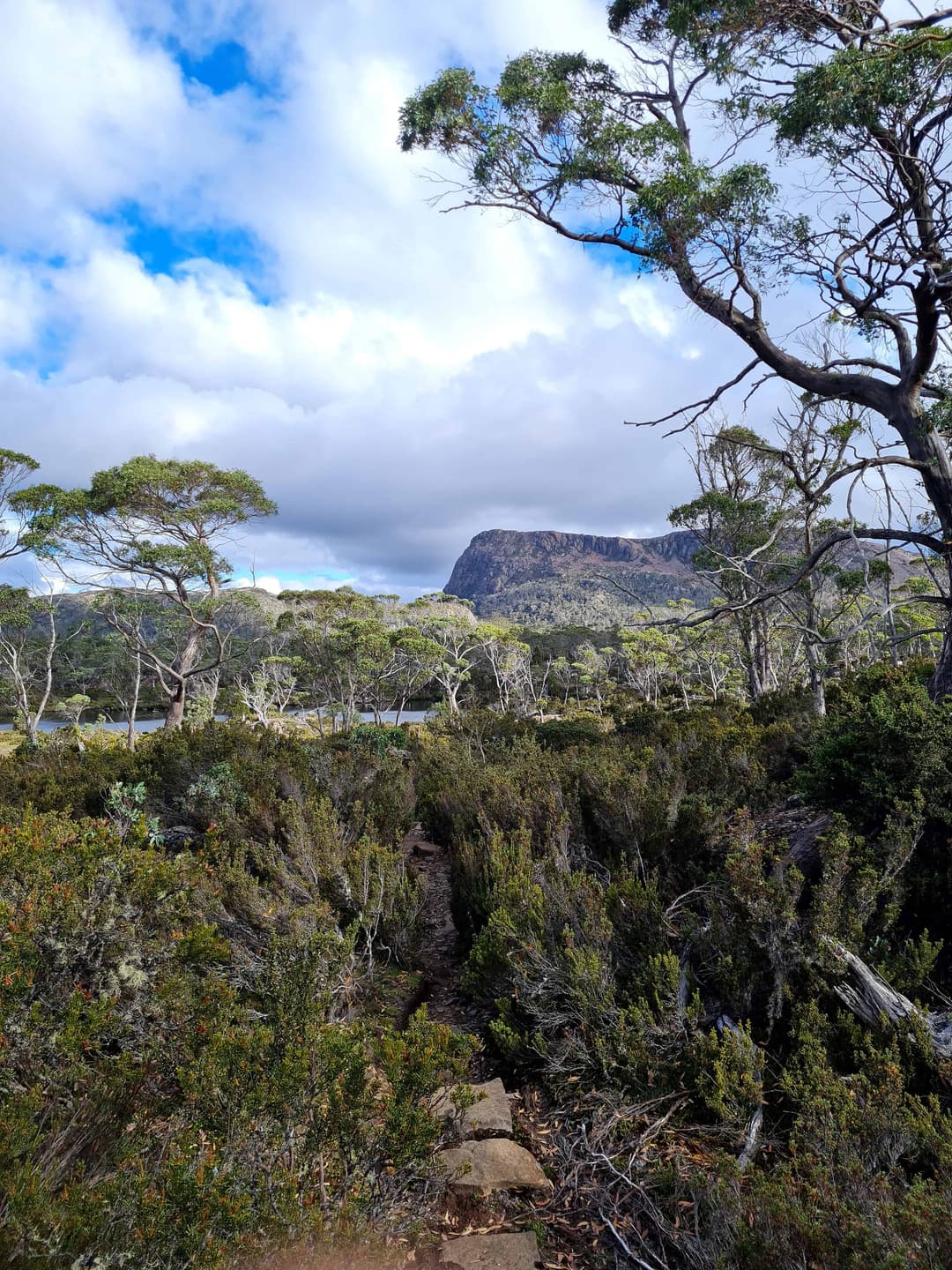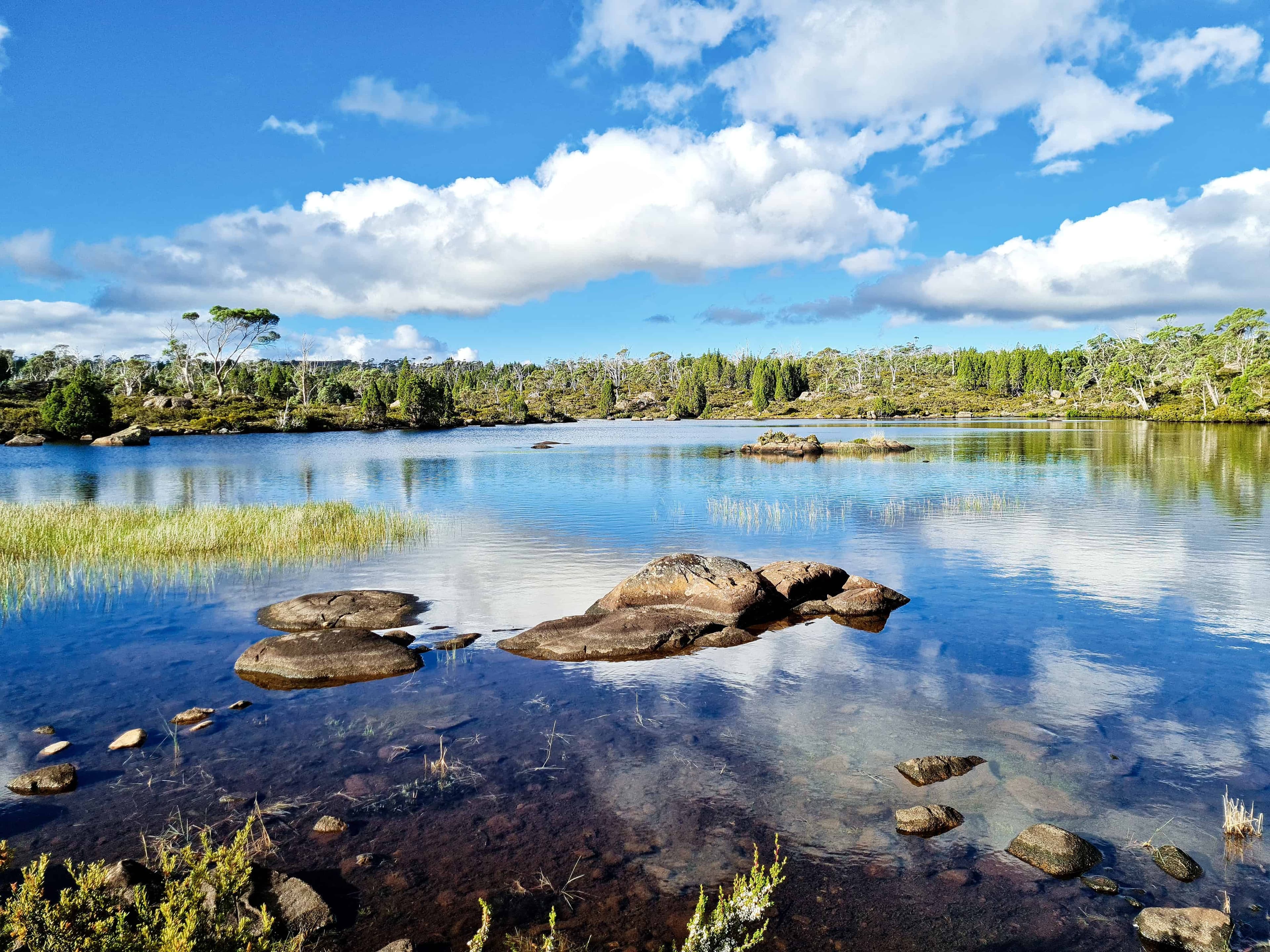 04/2/22 | Day 2: Frosty conditions and stunning summits
Day trips from Wild Dogs Campground
15km
4.5 to 5 hours
I woke up past midnight to a bitter breeze. After donning my puffer jacket, half-zip fleece and three layers with a beanie and gloves, I was still cold. A perfect example of the conditions in Tasmania turning bitter during the night. Thermal layers and a warm sleeping bag were unnegotiable and potentially lifesaving. Realizing it would be a cold and fitful night, I settled in and tried to get a few hours rest.
I woke find the campground covered in frost, indicating the temperature must have gone down to 5 degrees Celsius or below – my first real test in sleeping outdoors in such temperatures and some gear definitely will be revised for the next trip. Luckily my water filter did not freeze overnight.
I'd been thinking about the trail ahead of me, and how I might deviate from my original plan. I spoke to some hikers returning from the Walls that evening, and they warned me that the trail from Lake Ball back to the carpark was overgrown and very boggy, which was something I considered avoiding. If I avoided this, it would mean the trail would be cut shorter, with the walk to Dixons Kingdom only 6-7 kilometers away and over relatively flat ground.
I pondered what I might do over breakfast, but my immediate attention was drawn to my freezing cold hands and condensation-soaked outer tent wall. Eventually I packed up my gear and soldiered onwards towards Herods Gate into the Central Walls of the park – it was spectacular.
I passed a group of six hikers just after Herods Gate, who informed me that there was a T-junction further up with tracks leading up to The Temple (1446m) and Solomons Throne (1446m), and that I could drop my bag off and do those two summits.
Before that, I had reached a small sidetrack that led to the mesmerizing pool of Bethesda, a small alpine pool dotted with trees, moss and hidden overshadowed by The Temple. Here I stopped for the day but had only been walking 90 minutes. The walk so far was much shorter than I anticipated. I had made my way to the T-junction on the track, and dumped my bag, and headed for the summit of The Temple and Solomons Throne.
The track to The Temple was underwhelming, but I could move at a lightning-fast pace without the weight of my pack, all I could think of was the view from Solomons Throne, which was significantly higher than The Temple and the quintessential pictures that I had seen from that location. It only took me 15 minutes to reach the top of The Temple, but I was eager to get down and start the scramble up to Solomons Throne.
I was expecting the scramble to Solomons Throne to be much more technical and challenging, but I was proven wrong – the trail was man-made and easy to traverse, with the only thing weighing against you is a fear of heights or slipping from the rocks that could cause you to doubt your ability to complete this relatively easy climb. The views from Solomons Throne were spectacular with a beautiful blue-sky with not a cloud in sight.
Solomons Throne provided views of the trail I had just traversed and a 360 degrees perspective of surrounding national parks and peaks. It was simply stunning and was the highlight of the trip. After spending 20 minutes at the top, I descended and retrieved my bag and meandered my way down to Dixons Kingdom campground. It was only midday and I had already reached my intended camp spot for the day.
I won't lie – I felt a bit defeated because I had achieved the days itinerary in merely 3 hours, I was almost expecting something to be more difficult and not have the rest of the day to sit around at the campgrounds. I had lunch at Dixons Kingdom and then decided to head back to Wild Dogs Campground, completely forgetting that Mount Jerusalem was only 3-4 hours return from Dixons Kingdom. Regrettably, I chose not to do this sidetrack as I had felt like I had achieved everything I wanted to that day and sitting in the comfort of home made me realize I should have pushed myself more and completed that summit. Something to remember for my next trip. I returned to Wild Dogs Campground by 2pm, settled into my tent and took it easy for the rest of the day, I even found myself quite bored and longing to be off the trail, but eventually I settled down, had a much better dinner and went to bed.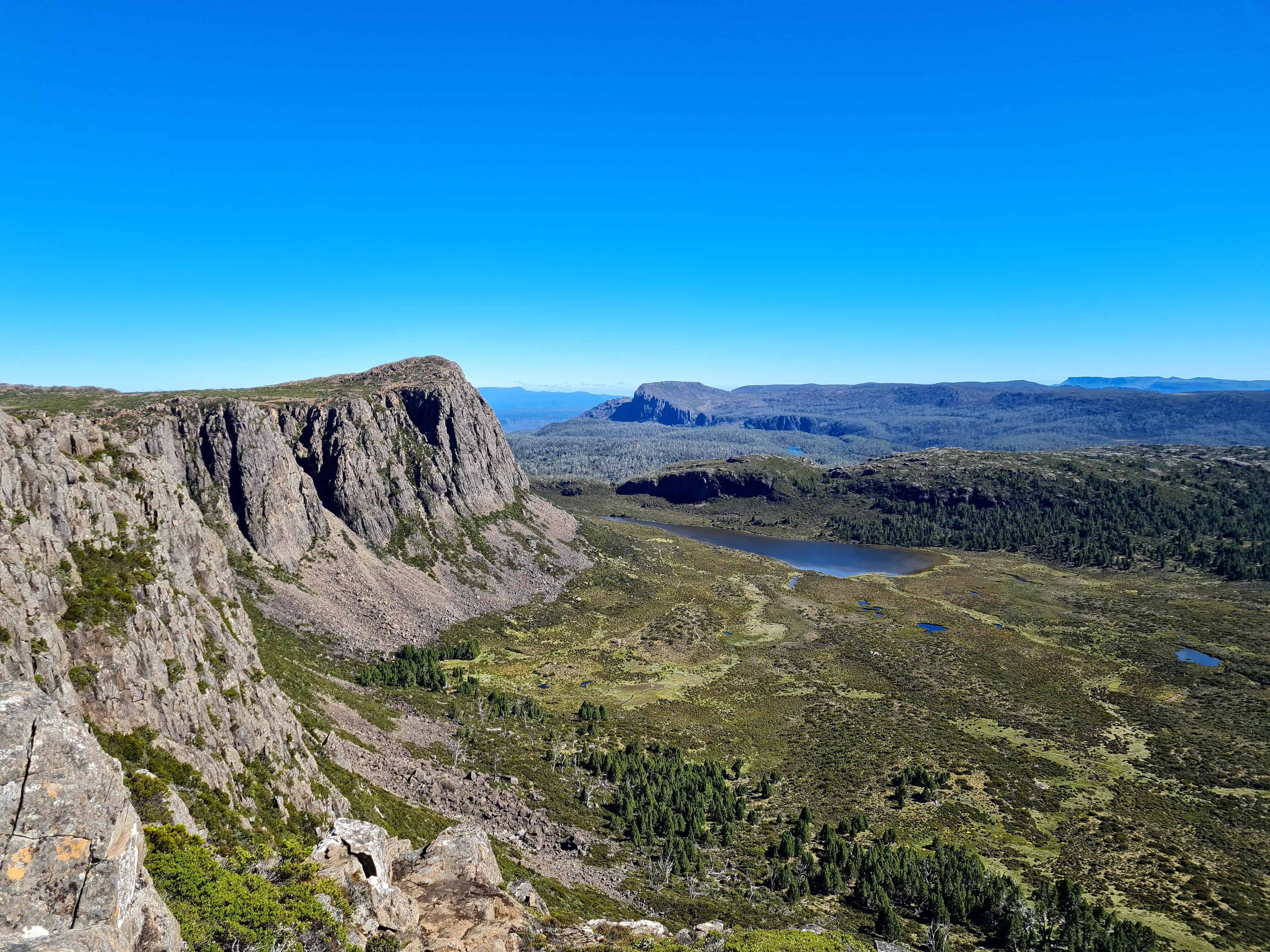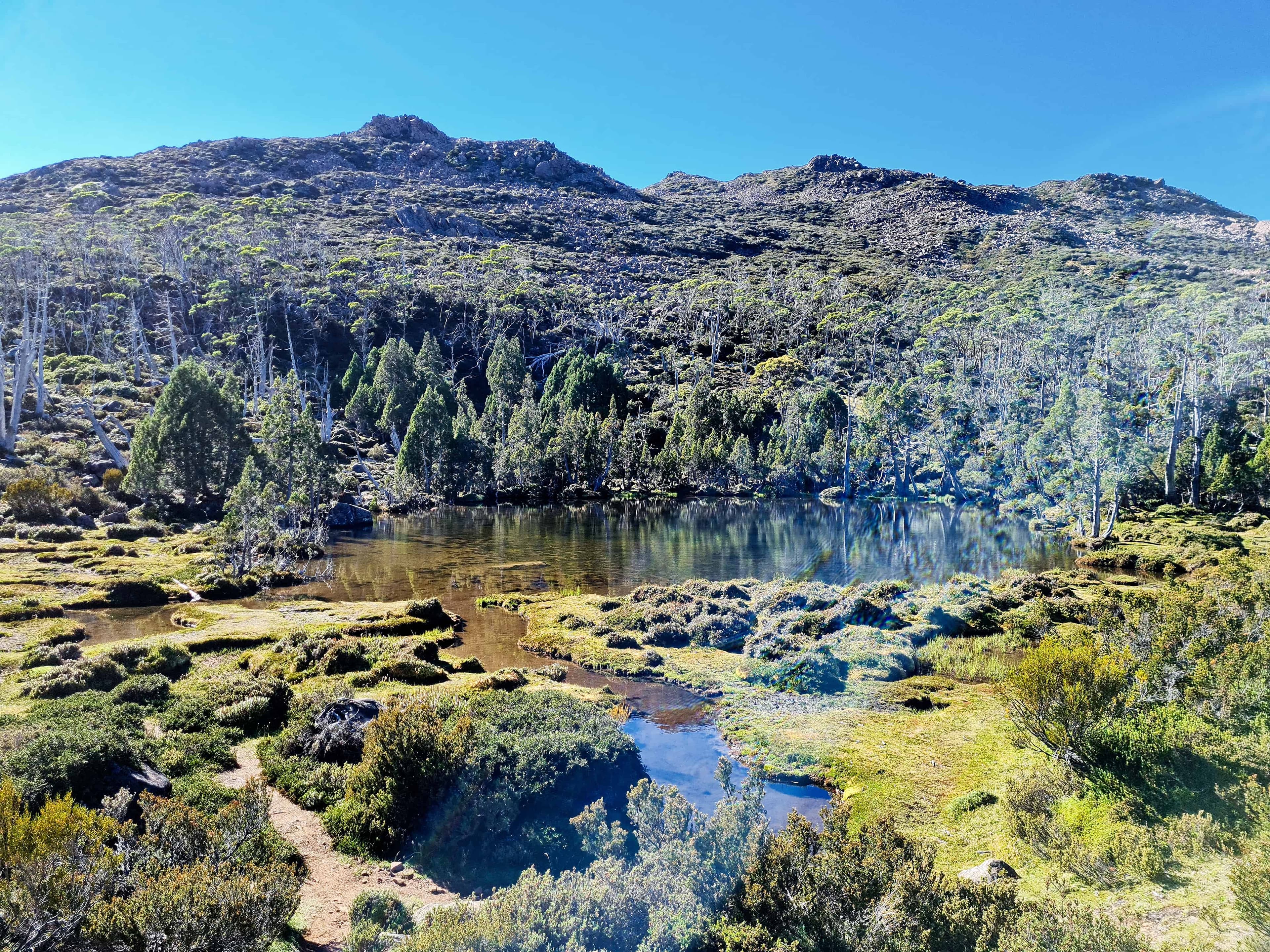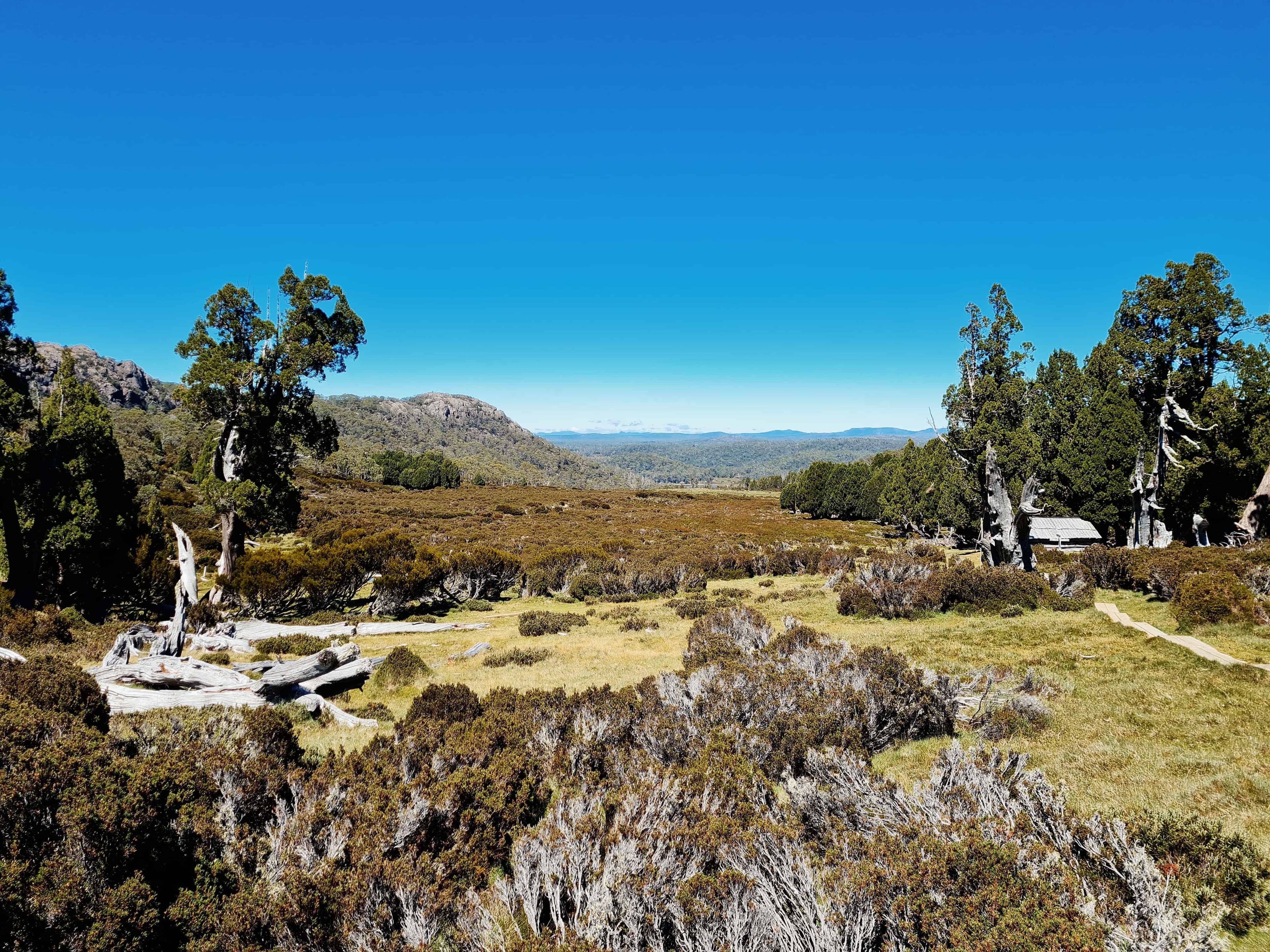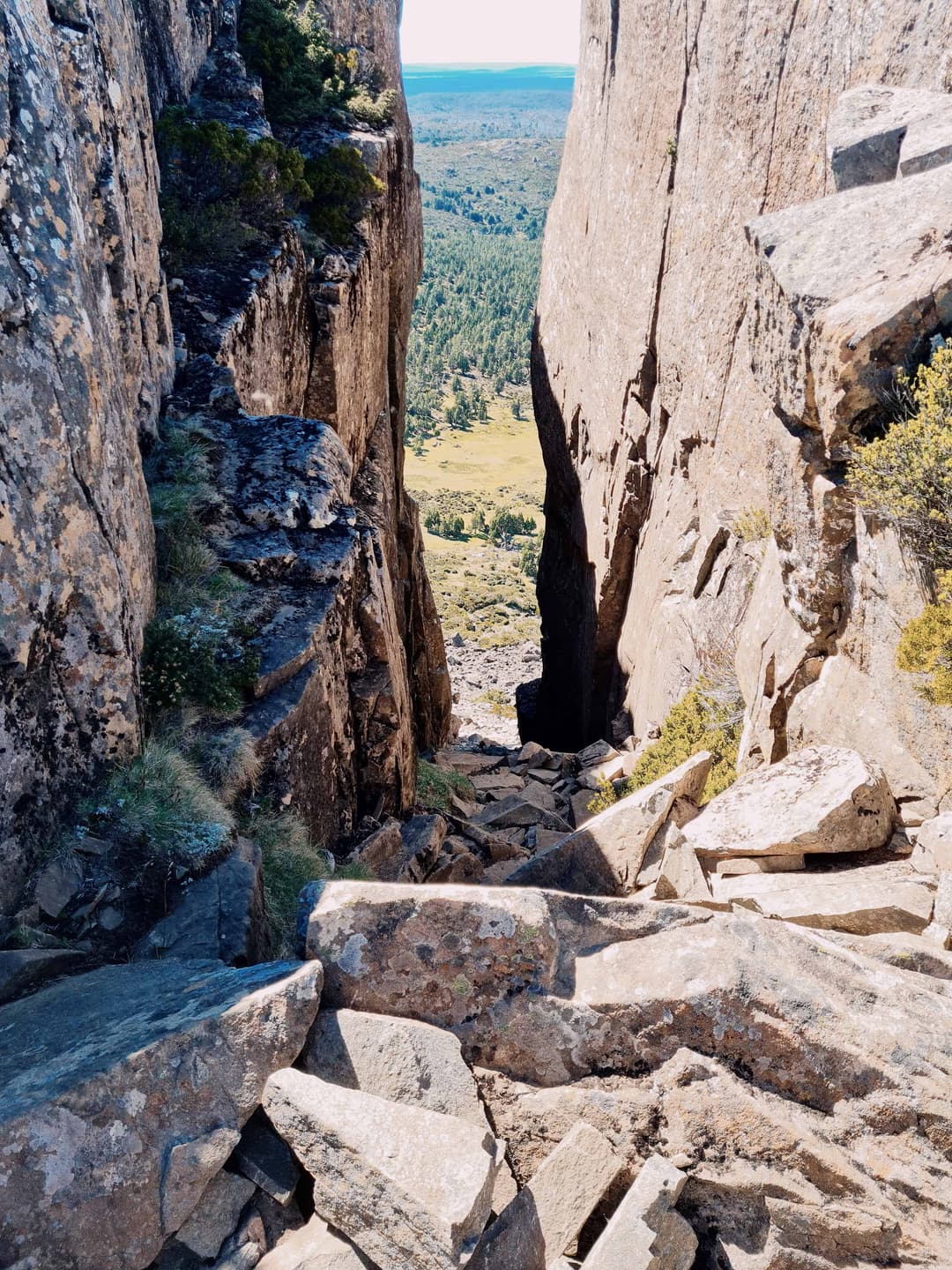 05/3/21 | Day 3: Leaving the plateau and return to civilisation
Trailhead
6.1km
2.5 to 3 hours
My sleep was much better than the night before, with the temperature only dropping to 8-10 degrees Celsius. I had prepared myself with extra layers and gloves plus beanie, so I was much warmer initially going to bed which allowed me to basically sleep through the night. I rose early, intending to reach the carpark by 10:30 am. Overnight, fog had rolled in through the park and resulted in a beautiful and mysterious (but eerie) low covering of the track that made for a spectacular sight and short walk back to the campsite.
I had made my way out of Wild Dogs Campground early in the morning, on the trail by 8am and continued along the flat plains until Trappers Hut. This time, I was truly tested going down the steep track to the car park, and once again, the trekking pole was a luxury and helped descend safely. On the way down, I saw 15-20 people heading into the park as it was a Saturday – it struck me how wild and remote a location can be, people will always find it and visit it. In a sense, humans will always seek and explore their surroundings and nature.
I reached the car park at 10:30 am, and reflected on what was a relatively short, but impactful and beautiful hike through a foreign environment. Part of me filled with regret I didn't push myself hard enough to complete the summit of Mount Jerusalem, but also satisfied that I had completed the route I set out to do.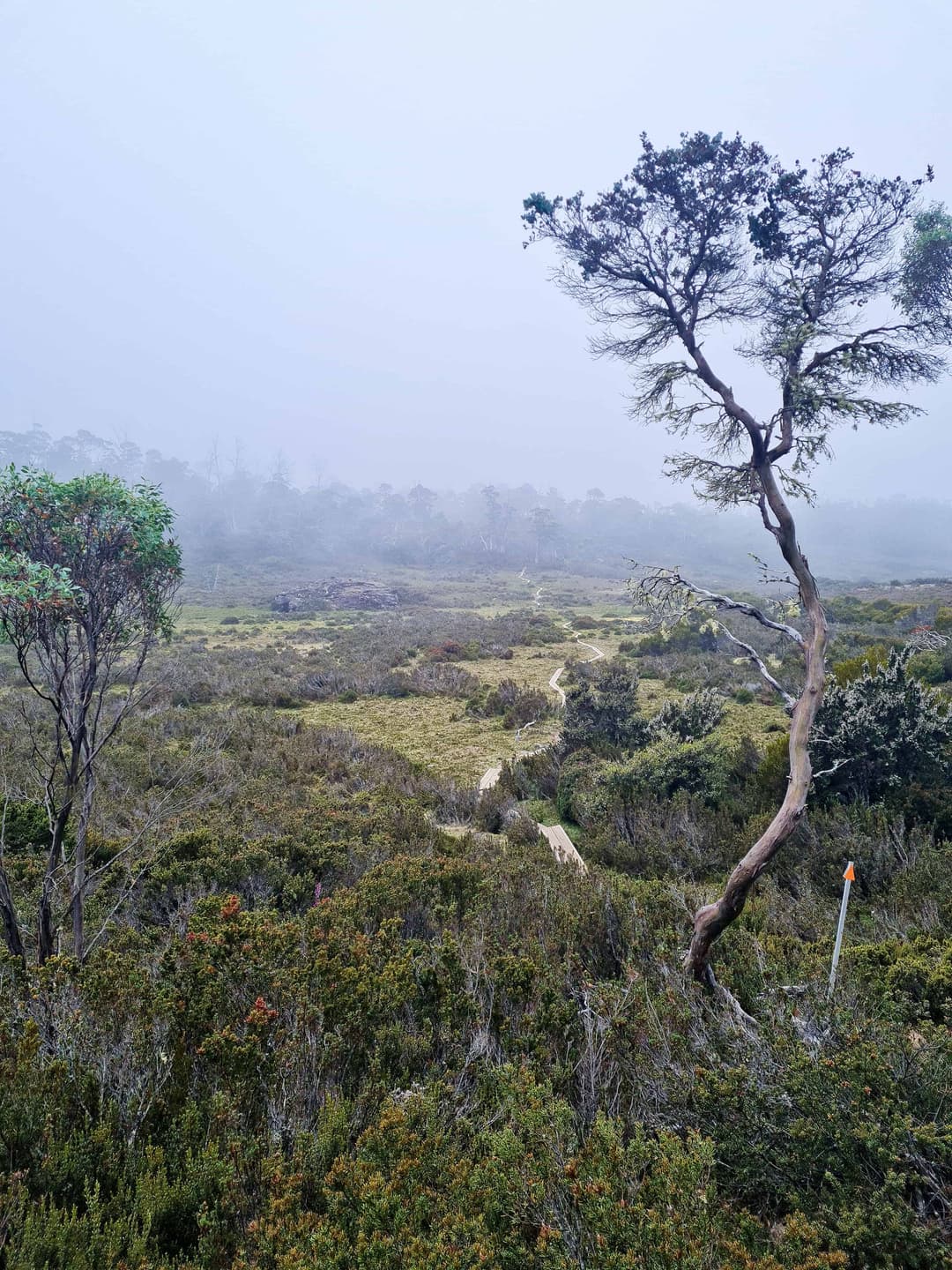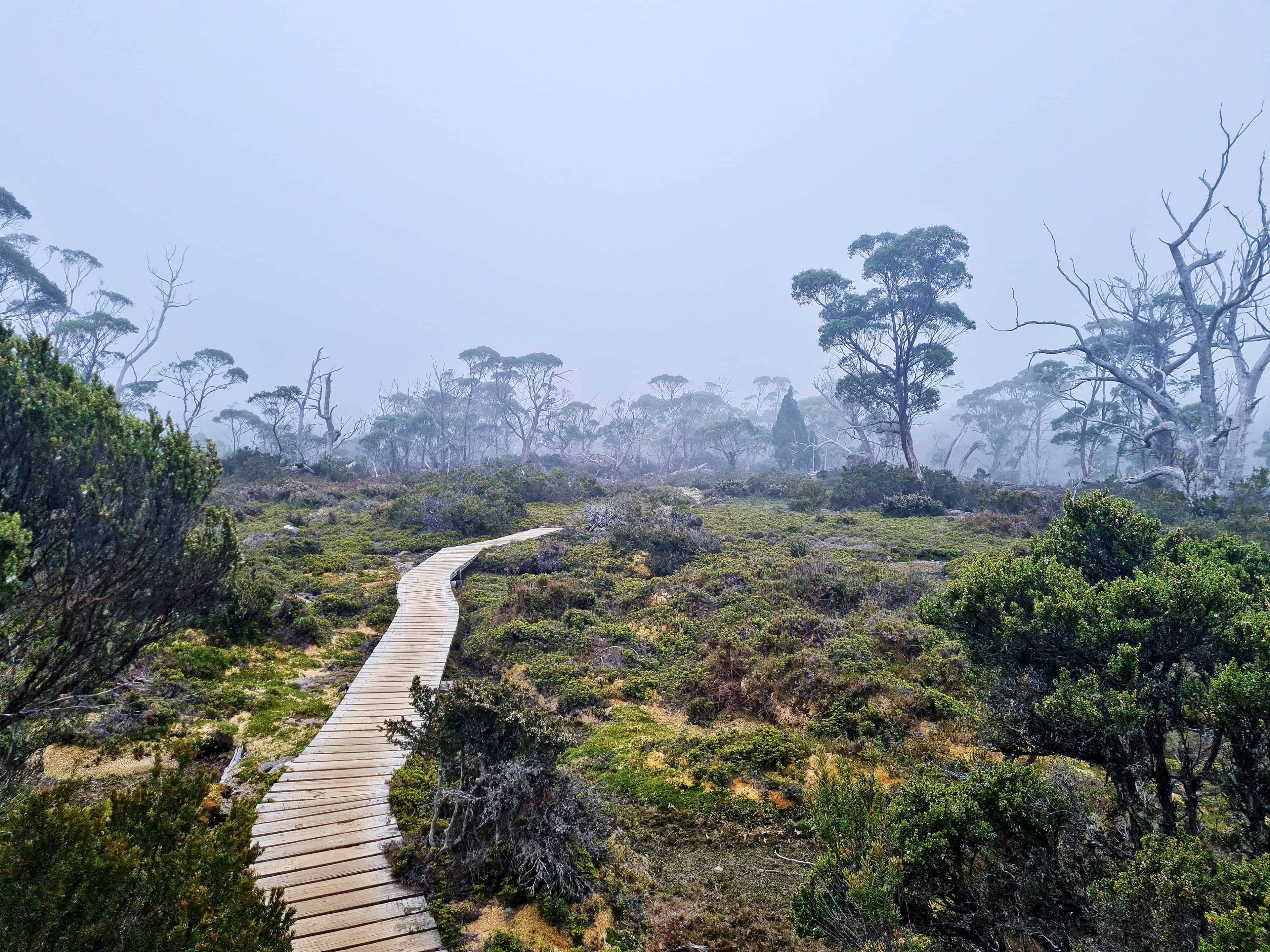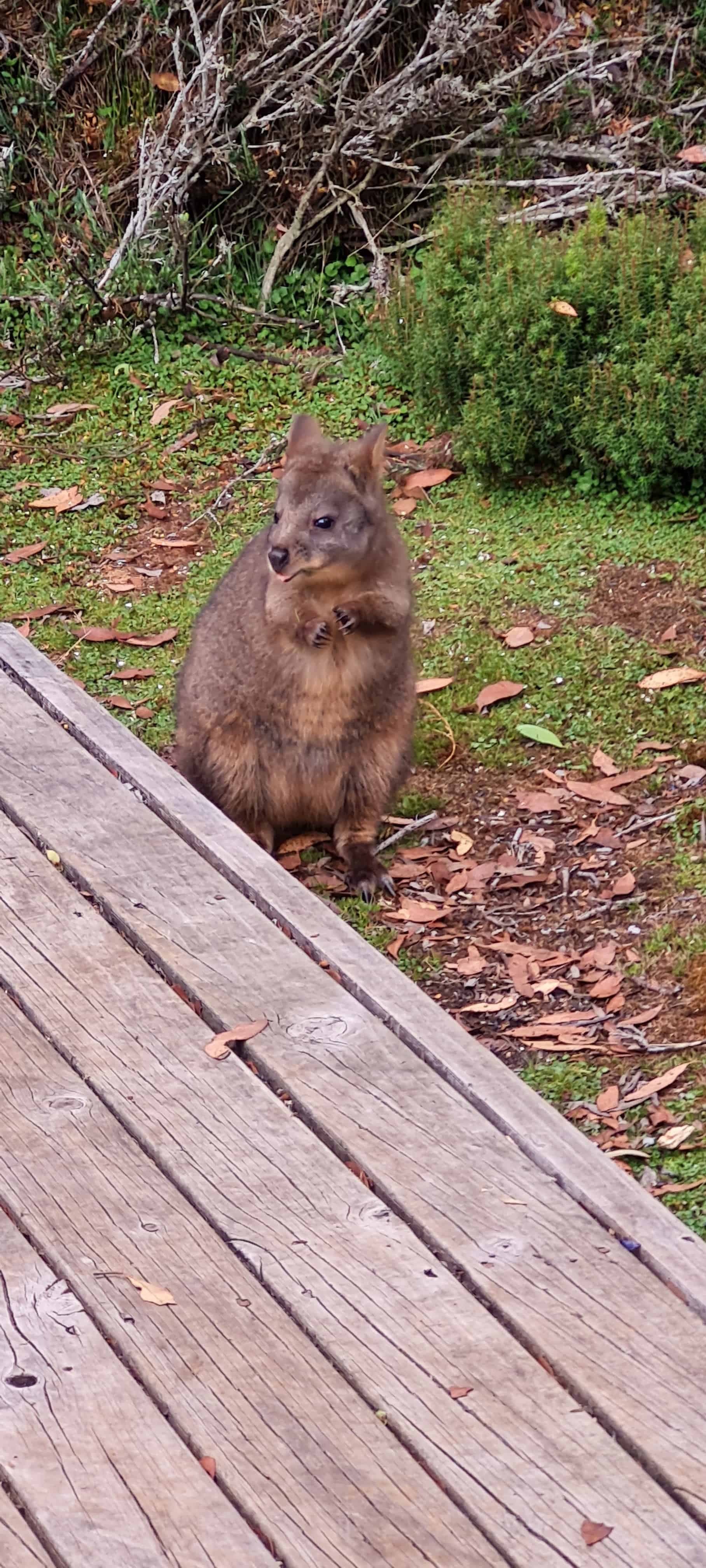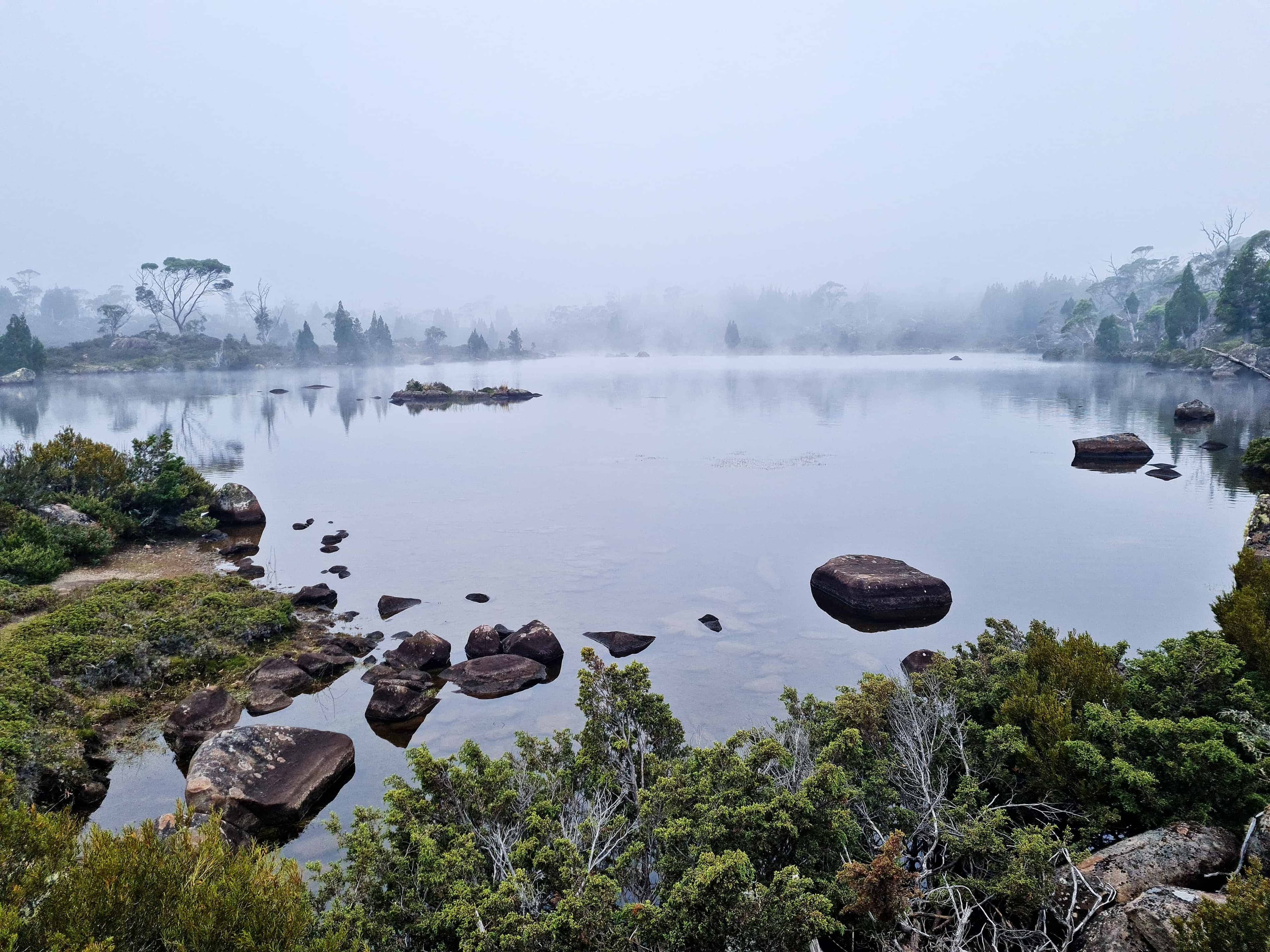 GPS
Travel
As part of a six-day road trip, I took a flight to Hobart in the afternoon and arrived late evening, where I wild camped near the airport and waited until I could pick up the car from the rental place - it was relatively cheap at $400 AUD for 6 days, including insurance through Discover Cars. However, if this was my only hike planned for the trip, it would have made more sense to fly to Launceston and drive to the national park which would only take a few hours, rather than a four-hour drive from Hobart travelling north on the A1 highway. Mole Creek, Chudleigh and Deloraine are the nearest towns from the trail head, which all offer motels for relatively cheap, but a car is non-negotiable as public transport is extremely poor all across Tasmania. Mole Creek was 50 minutes from the national park, which in itself was a spectacular drive through gorges and hydroelectric dams. The nearest town for supplies was Deloraine with a reasonably sized Woolworths and newsagent, Mole Creek and Chudleigh were towns with a pub and that's it.
About
I mentioned earlier at how the Walls of Jerusalem is a remote and mountainous alpine landscape – but the cultural heritage of the area is equally important and interesting.
The Tasmanian Aboriginal people have had, and will continue to have, a connection to the country and the Walls of Jerusalem National Park. Aboriginal people used this land to build shelters, hunt, and survive in the hostile and alpine environment. When Europeans arrived in the early 1800s, the Central Highlands became a staging post for bushrangers and when grazing licenses were granted, the area became the domain of stock keepers. In the end, the Aboriginal people were driven from the Walls of Jerusalem and were never to return. From the mid-1850s, the region was used for cattle grazing and bush huts like Trappers Hut and Dixons Kingdom hut, were built.
Knowing the history of the area makes me very grateful for the opportunity to explore the alpine Walls of Jerusalem on foot and honored to have walked on land where indigenous hunted, lived and ultimately survived in a beautiful, serene but unforgiving environment.
It is only now when I have completed this trip (and writing this many months after), I am reminded of the beauty of this National Park and I have promised myself that I will return to experience its glory again.
Until then, see you on the trail.